Westwood BVLD Tantallon
This home in Tantallon is in a residential neighborhood. It is designed around solar energy from the ground up. WE started with a 2.4kW solar array combined with an FM60 charge controller from Outback. A 4kW Xantrex pure sine-wave inverter and 12 900ah 2 Volt batteries from Surrette Battery Company in Springhill complete the system. Other aspects of this system are all high efficiency LED lighting, a Sunfrost Refrigerator-Freezer and extremely efficient hydronic heating system.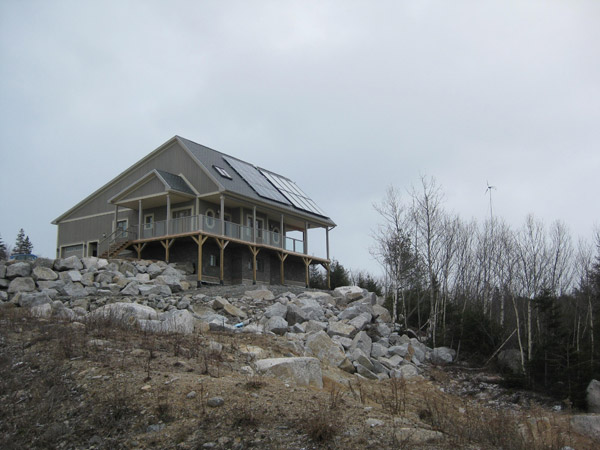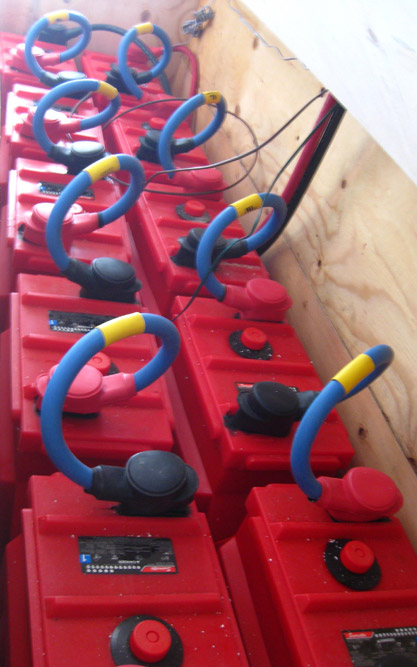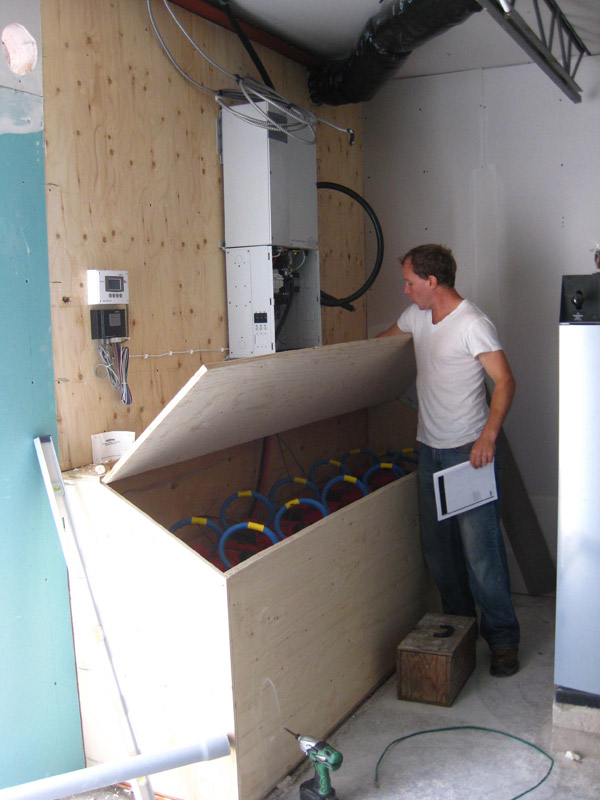 The battery bank above, as well as the 4kW inverter and monitors on the wall.
---
Installed Systems